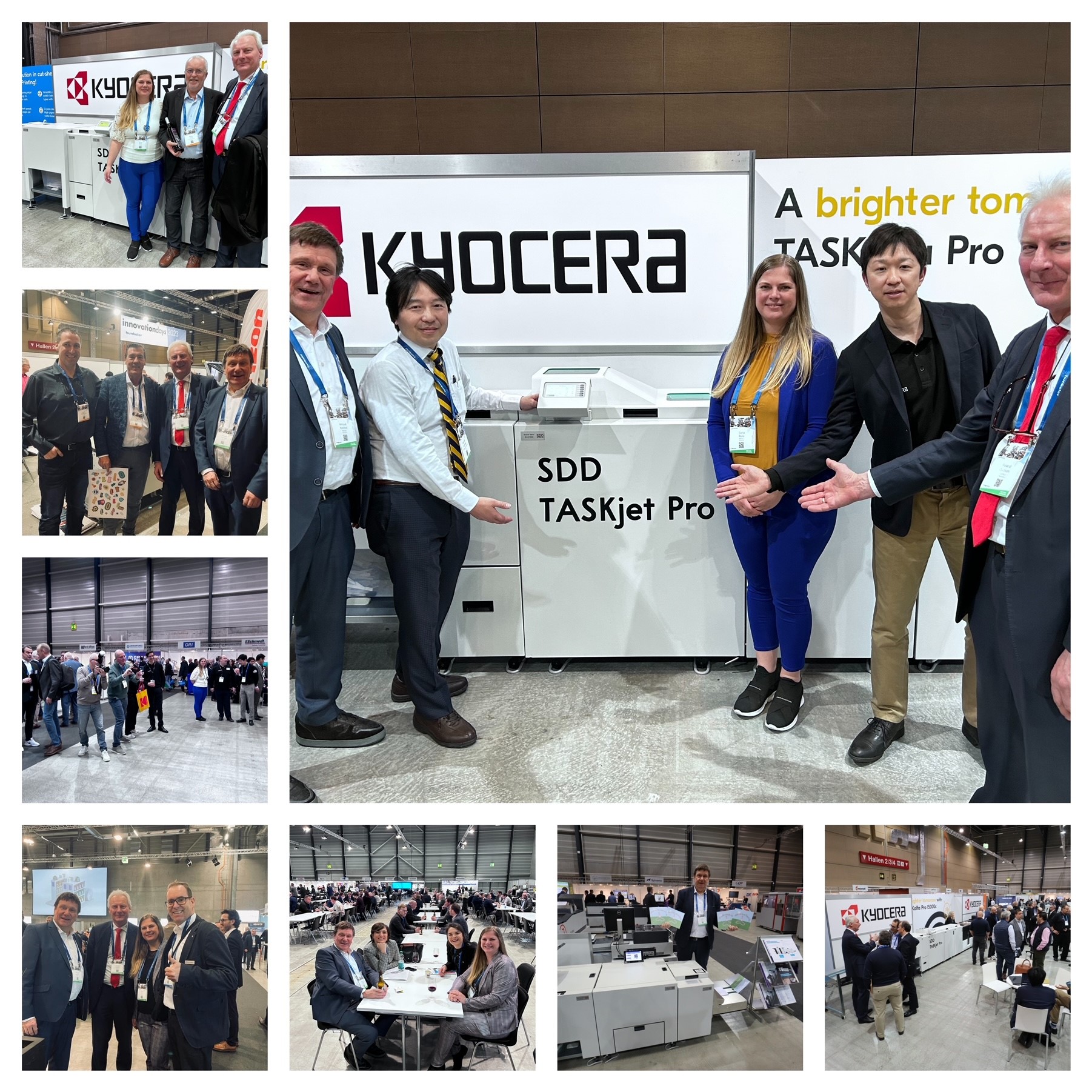 It was busy, busy, busy at the Hunkeler Innovation Days 2023! And SDD showcased its latest finishing products in conjunction with its printer vendor partners.
Kyocera featured a complete online SDD booklet maker solution which transformed printed pages into trimmed, professional-looking booklets. This provided the automatic solution that more and more customers are seeking. That was, indeed, the 'hot topic' of the event: customers were eager to find solutions that provided a high degree of automation.
At Riso, SDD showed a Press Trim Module line. This is a lower cost finishing system which significantly improves the appearance of booklets emerging from the printer. For example, it makes them flatter, meaning that they are easier to handle and distribute. 
So, the message was clear: customers want more automation. And that's exactly what SDD provides in its high quality, state-of-the-art finishing systems. For information about the full range of SDD finishing systems, go to www.sddbv.com