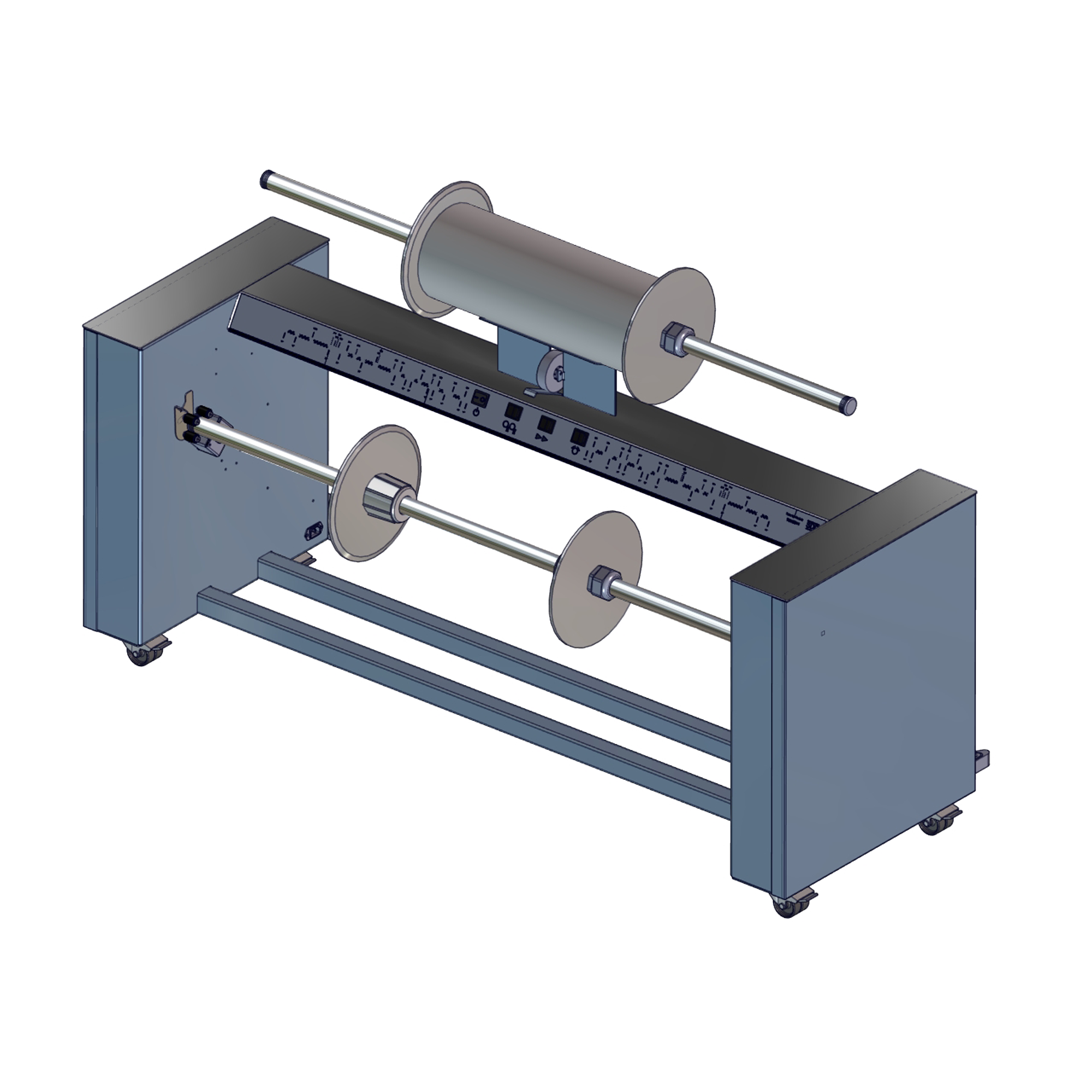 Easy and fast handling, changing of paper rolls and non-stop winding for HP PageWide XL.
Finished rolls are produced with a perfect winding structure for HP PageWide XL.
Roll Wind Modules
SDD has developed Roll Wind Modules for HP PageWide XL series printers enabling the printed output to be immediately rewound and ready for further finishing processes. This provides a very easy and convenient method of handling output from a continuous feed printer.
The Roll Wind Module is easily installed behind the printer and can be disconnected by an operator in just a couple of minutes. Finished rolls are produced with an excellent winding structure and changing of paper rolls is simple. The Roll Wind Module is capable of handling many different kinds of media, even reflecting or transparent media.
The modules can be used for both winding and unwinding making them easy to integrate with the workflow. For example, the module can be moved to a cutter or laminator for final finishing.
So, an SDD Roll Wind Modules provides a real benefit in terms of versatility and flexibility, as well as ensuring non-stop production.